Ai Jp
/ /
246
/
17/04/2022
/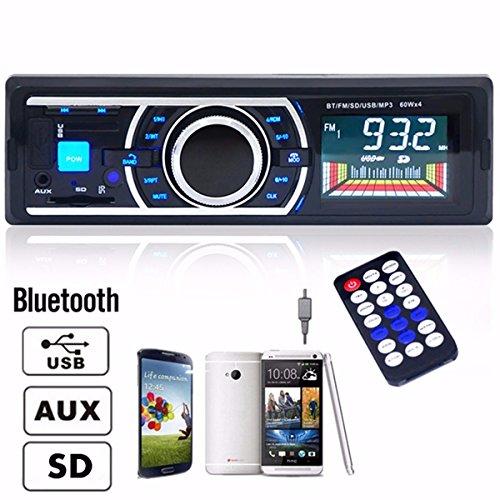 How to listen to music on your smartphone by car?
The smartphone that most people use now. Smartphones are playing an active role not only in daily life and work, but also in driving, such as giving cars a function that allows car manufacturers to link with smartphones.
Also, many people use their smartphones as music players, and many people want to listen to the songs they usually listen to while driving. There are four main ways to listen to music on your smartphone by car.
Bluetooth is the mainstream now, but some people may say that their car does not support Bluetooth, or that the sound quality may deteriorate if it is wireless. Therefore, we will introduce the advantages and disadvantages of each connection method.
Connect and play via Bluetooth
The first method I will introduce is to connect your smartphone to a car navigation system (or car stereo) using Bluetooth. If your car already has a Bluetooth-enabled car navigation system or stereo, this method is the cheapest.
ELEGIANT High quality car audio Bluetooth in-vehicle MP3 / WMA / WAV / compatible USB / SD / MMC compatible FM transmitter hands-free call
Amazon Rakuten Ichiba Yahoo
Information on Amazon is posted
In the case of Bluetooth, once pairing is completed, the smartphone and the car will be automatically connected from the next time onward, and music will be played automatically when the car is turned on. ..
The best part is that you don't have to buy extra equipment. Since the radio waves are skipped and music is played, there is no need to prepare wiring such as cables, and the cables do not hang down in the car. Since it is not necessary to insert the cable one by one, even if you connect the smartphone of a person in the back seat, for example, the cable does not traverse the inside of the car and it is very smart.
Since it is necessary to have a car navigation system and audio that support Bluetooth, it will be expensive to install if it is not installed. In many cases, rental cars and car-sharing cars do not support this.
You may also find it annoying to play automatically.
Connect with a USB cable and play
Many of the latest car navigation systems and audio can be equipped with a USB terminal. In most cases, this USB terminal supports not only charging but also audio playback. If you prepare and connect a USB cable, you can listen to music while charging.
DENSO TEN ECLIPSE USB111 USB connection cord Music playback
1,491 yen (as of 03/07 11:12)
Amazon Rakuten Ichiba Yahoo
Information on Amazon is posted
If you connect a USB cable to listen, you can charge your smartphone at the same time as playing music. Therefore, you don't have to worry about running out of battery in your smartphone even if you play music for a long time.
In addition to better sound quality than Bluetooth, there is less time lag. For example, when watching a video in a car, the image and sound may be out of sync with Bluetooth, but with USB, the gap is small.
Since cables are required, the audio area tends to be cluttered. If it is too long, not only will the hanging cable look sloppy, but it may also get caught in the shift lever or steering wheel, which is dangerous.
Connect and play with voice input (AUX)
If you are using a smartphone with an earphone jack and the car navigation system or audio has a hole for connecting the AUX terminal, you can use this connection method by using the cable for AUX connection.
This is a method to connect your smartphone directly to your car audio. The price of the AUX cable ranges from pin to pin, but you can listen to good quality music for about 1,000 yen.
UGREEN Audio Cable One-sided L-type stereo mini plug 3.5mm AUX connection High-quality sound playback Black 1m
799 yen (as of 03/07 11:12)
Amazon Rakuten Ichiba Yahoo
Information on Amazon is posted
Like USB, AUX has a wired connection, so it does not have a charging function. However, since it is a dedicated audio terminal, you can enjoy music with better sound quality.
If you want to focus on sound quality, the AUX connection is the most recommended.
As with USB cables, it gets cluttered with more cables around the audio. Furthermore, if you want to charge at the same time, you will need more cables. The USB cable can be used for both home use, but the AUX cable is rarely used, so it is a hassle to prepare for the car.
Also, recently, some smartphones do not have an earphone jack, so there is a tendency for many things to be prepared.
How to connect and play with FM transmitter
See all images
Image gallery
comment
Terms of service
Recommendations
Related keywords